Fiberglass By Design and Engineering, Inc.
● Art in Fiberglass
● Architecture in Fiberglass
● Marine Engineering, Design, Repair
● Manufacturing: one of a kind or production runs
● Custom Fiberglass Designers
● Engineering in Fiberglass
● Your Custom Designs, Our Engineers
Your Imagination Is Our Only Limitation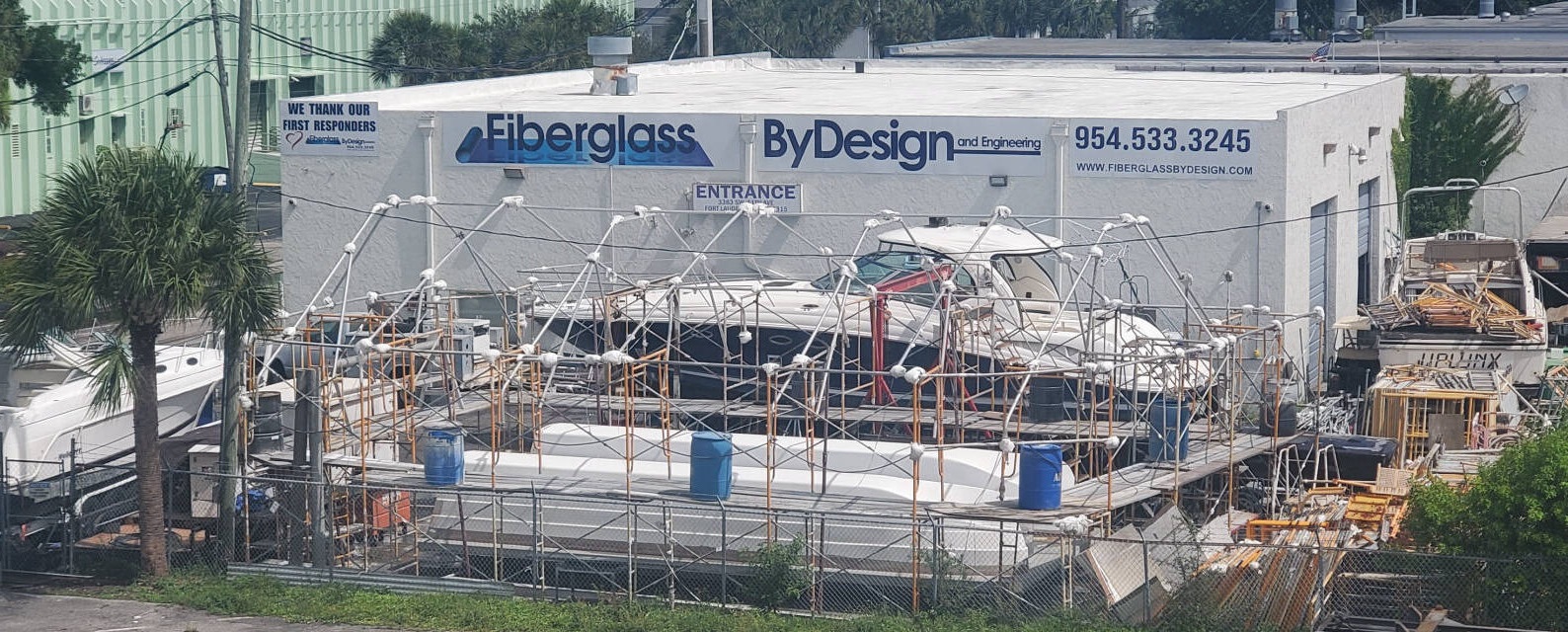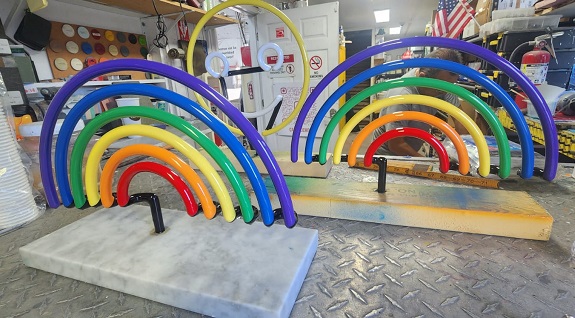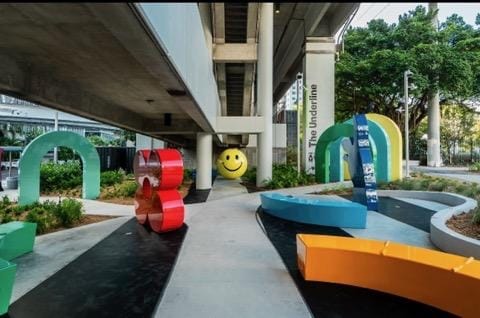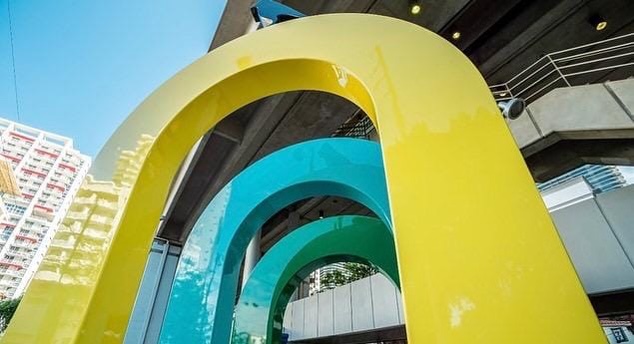 OUR DIVERSITY IS WHY OUR NAME SHOULD BE ON YOUR PROJECT
Architectural Engineering
Architectural Engineering in fiberglass is a true artform in itself. Fiberglass by Design & Engineering, FBD, has been architecting in fiberglass for over 10 years. Our projects include a variety of applications such as virtually indestructible pillars for pool-side gardens and colorful walk through displays in town parks.

Marine Engineering, Design and Repair
Marine Engineering, Design and Repair is a true artform. Many shops claim to be able to repair a boat but at FBD we know it is much more than that, to do it correctly is artwork in itself. Marine repair is much more than just patching a hole, a repair is an integral part of a boat's hull and structure affecting the safety and integrity of the entire boat. FBD has repaired hull damage big enough for a person to walk through, and when finished you would not know a boat was ever involved in the mishap causing the damage. Fiberglass much be matched to the original hull construction from the weave to the thickness of the original production or a boat will encounter weak-points in the repair. And if a repair is made stronger than the original boat, it can produce weakness in the original surrounding areas. At FBD we don't just repair a hull, we engineer the entire process.
Engineering Art in Fiberglass
FBD is the industry leader in producing art in fiberglass. Fiberglass is an incredibly strong material that can be built into almost any shape and size. This allows art-forms to be built in fiberglass which can withstand the strength of nature. The colors will not fade in strong sunlight and the material will not break due to hurricane force winds. Your imagination is our only limitation. Let the FBD engineers and designers help build your artistic ideas in beautifully-colorful fiberglass.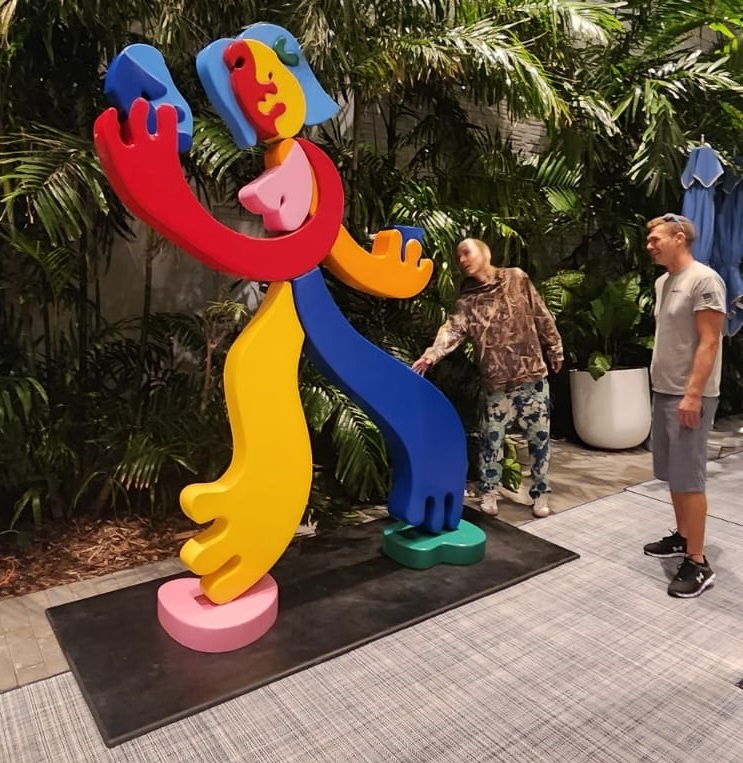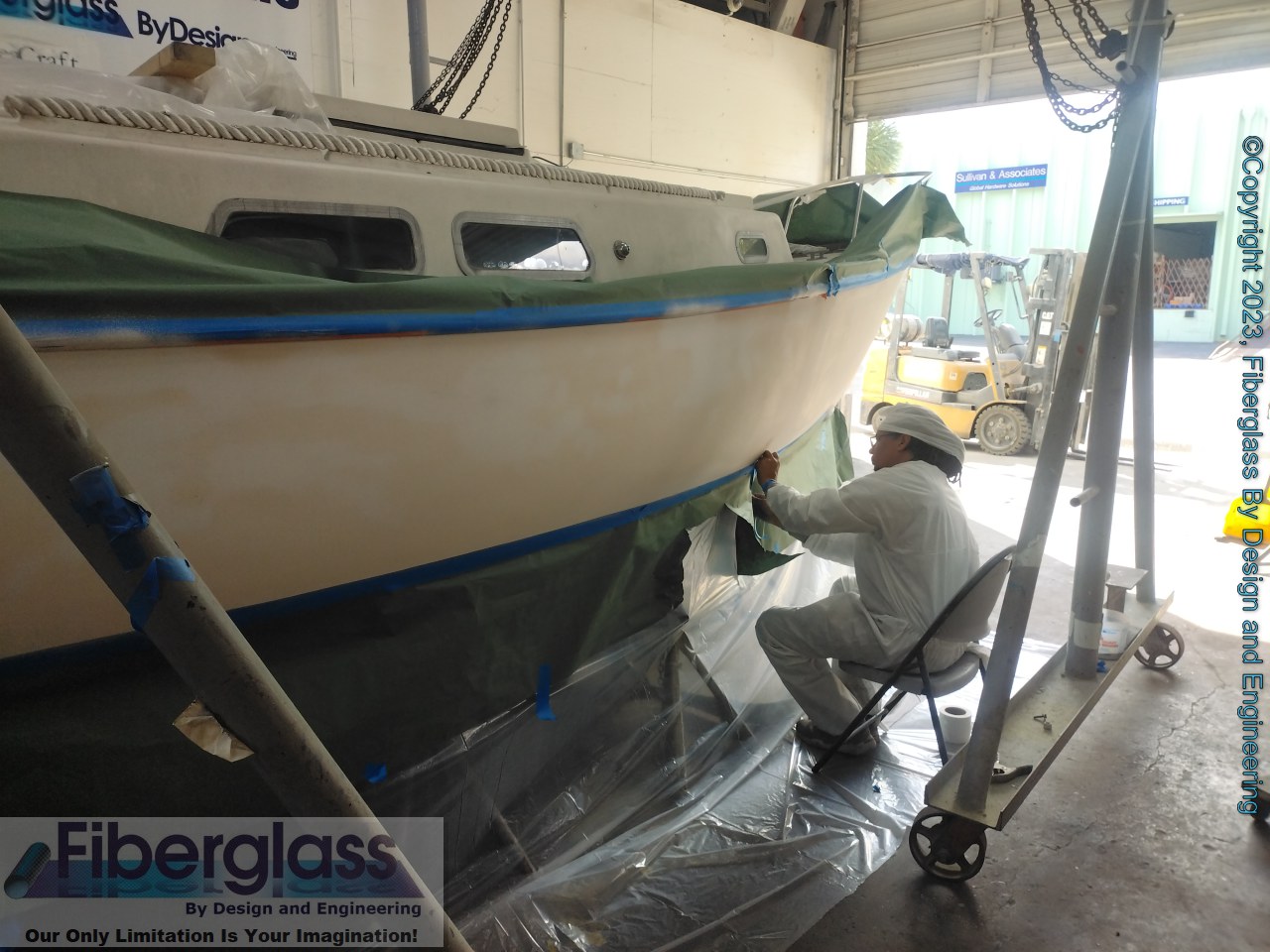 Read a few of our 5-Star Google reviews

Like OMG, was I IMPRESSED!!! I brought FBD my 1974 Cape Dory sailboat I was restoring. It had a hole in the transom, a motor box area that needed rebuilding, and it desperately needed bottom refinishing and painting. After examining the boat, Richard Loman (owner), also recommended building bulkheads in the lazarettes to strengthen the hull. Richard took the entire job personally right down to re-engineering the boat-supports on my customized trailer as he showed me how it was NOT safe and told me that he won't let a customer – me – leave the yard with such a dangerous setup. After working with too many less-than-honest south Florida vendors, unfortunately, it was a pleasure to meet and work with FBD, Richard is honest and amazing, and his staff is just great to work with. Customers and reputation mean everything to FBD!! If their name is going on the work they want nothing but the best for everyone.

I have been involved the automotive industry for more than 30 years, and I have never before seen fiberglass work done to the level of perfection that Richard and his crew achieve! Repop 'glass roofs, custom fiberglass front ends, dashboards and full interiors, you name it, Richard Loman and his staff can get it done beautifully!
If you're looking for top-notch custom 'glass work, amazing customer service, excellent communication, and someone who stands behind their work, check out Richard at Fiberglass By Design and Engineering TODAY!!!

I've been working with the Fiberglass Design and Engineering for several years with multiple boats I've owned and managed. They have performed some of the most challenging of jobs to a level of quality that I'm proud of when all others before them have fallen short. From fabrication of molds for custom hard tops to structural fiberglass repairs, Richard Loman and his crew know what they are doing and have always kept me up to speed with the right way to proceed to ensure the job is done right. Thanks Richard and all the guys!